BY COLLIN BREAUX – News Herald Reporter | Posted Jan 22, 2018 at 3:44 PM | Updated Jan 22, 2018 at 3:44 PM
LYNN HAVEN — When the Hope Regional Cancer Center opened in 2012, it only offered radiation treatment. Late last year, however, it expanded to offer other services so patients can get more work done under one roof.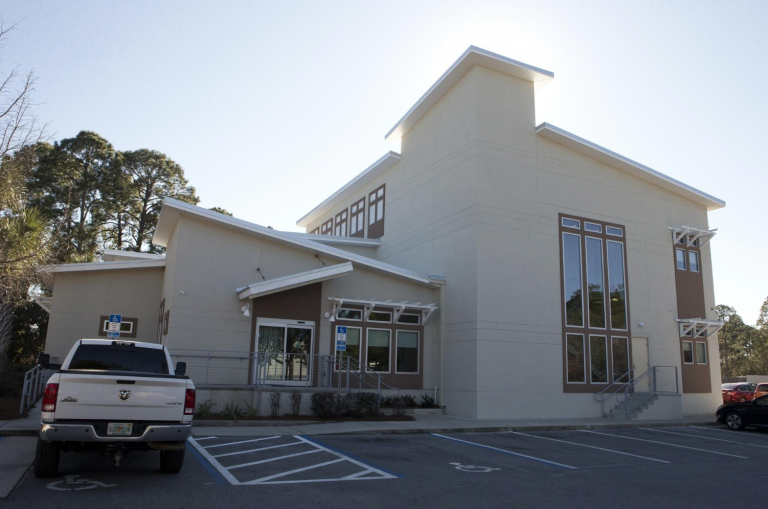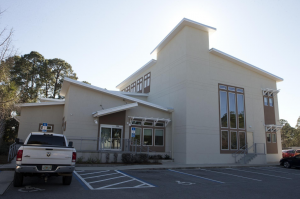 The cancer center, 2900 State 77 in Lynn Haven, originally was called the Hope Radiation Cancer Center but since has changed its name to reflect its growing medical options. Patients now can see several medical specialists at one place, which helps when the different treatments are related. Besides radiation, the center now handles chemotherapy, hematology and urology as part of its oncology treatment.
"When a cancer patient comes in, many times they require both radiation and chemotherapy," radiation oncologist Hasan Murshed said. "So in the past what we had to do was do radiation here, and then go for chemotherapy consultation at a different location at a different doctor's office. Coordination is difficult. The patient is sick. They have to drive around town. They're elderly people mostly. … From the patient's perspective, this is much easier."
The change took place in the mid-September so patients had a "more comprehensive center," Murshed said. The expansion has always been a vision and desire for the center, finally coming to fruition when had the funding and medical staff to implement it.
"It's going well," Murshed said. "Patients are coming in and getting treatment."
Robert Oldham, the center's hematologist oncologist, came on several months ago and said the increased services are necessary because Hope's patients often require surgery and specialists. Hematology deals with blood diseases like iron deficiency and anemia, while oncology deals with several aspects of cancer.
"Cancer is a complex disease," said Oldham, who previously ran a cancer center in Key West. "I think what Dr. Murshed has done is set the center up so we can match up with those complexities and take care of the whole patient. … I'm glad to be a part of it. It's very well put together."
Robert Bloom, the center's urologist, also has been on-site for the past few months after previously working elsewhere in Panama City. He has practiced medicine throughout the country including in New Orleans, Dallas and Oklahoma.
"It's very convenient. It's a new building," Bloom said. "When I was a resident, the most common cancer in men was lung cancer. Two was colon cancer. Three was prostate cancer. Now the men stop smoking, it's switched around. The most common cancer for men, except for skin cancer, is prostate cancer. Men are living longer and getting screened for prostate cancer."
The radiation offered in the same facility is convenient Bloom said, because many prostate cancer patients don't want to be "cut on" and prefer other treatment.
Along with the numerous specialists a PET scan machine also will be added, likely in March, to replace the center's current CT scan machine. PET machines have more precise scanning, Murshed said. The center is waiting on the PET machine to be shipped in, and the scan room will be expanded to make space for it.