Medical Oncology/Hematology
Cancer is Unique
When it comes to cancer we believe that every patient is unique and every cancer is unique. At Hope Regional Cancer Center patients receive the latest therapeutic modalities for virtually all types of cancer including breast, brain, lung, head and neck, colorectal, prostate, bladder, skin, gynecologic, lymphoma and hematological disorders.
At Hope Regional Cancer Center we use scientific based protocols in addition to traditional diagnostic tools to identify the various molecular markers in tissue and then develop individualized therapies that precisely identify and attack the cancer cells that are driving the cancer growth. As compared to traditional approaches, these targeted therapies destroy only the cancer cells while doing less damage to normal cells. Our Medical Oncology/Hematology services utilize leading-edge therapies including the latest in evidence-based chemotherapy, immune therapy, hormone therapy and targeted therapy along with treating benign to malignant blood disorders.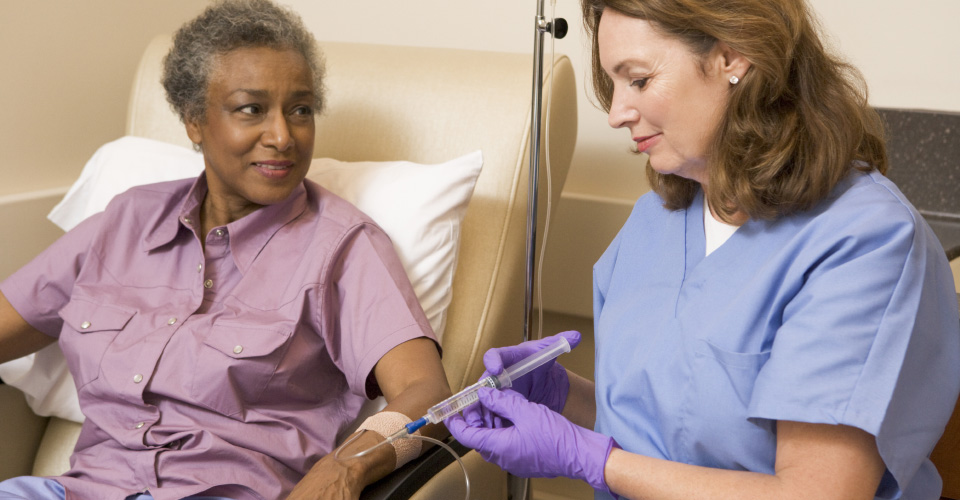 Radiation Oncology
RapidArc/IMRT – The Most Advanced Technology in the Region
RapidArc/IMRT, the new standard in speed and precision, is the latest in intensity-modulated radiation therapy (IMRT). RapidArc minimizes the amount of radiation delivered to healthy structures while aggressively targeting cancerous tissue. It delivers treatment up to eight times faster than other systems and allows the full radiation dose to be administered in less than two minutes as compared to ten minutes or longer with older, conventional IMRT. The speed and precision of RapidArc also enhances patient comfort and reduces movement variabilities which commonly occur with longer treatment times.
Image-Guided Radiation Therapy (IGRT) – Precision Tumor Targeting
IGRT is one of the most cutting-edge innovations in cancer technology today. IGRT pinpoints daily changes in the location of the tumor by taking images prior to each treatment and matching them against the original planning images to see if the tumor has shifted as a result of breathing or movement of the bladder and bowels. If shifting has occurred, the system automatically calculates the movements needed to align the tumor precisely with the radiation beam, focusing the dose on the tumor and helping to limit radiation exposure to healthy tissue.