Hasan Murshed, M.D.
Radiation Oncologist
Hasan Murshed, M.D.
Radiation Oncologist
Our Mission:
Our mission is to provide hope to each and every patient through the most effective and proven treatments with the utmost respect and compassion.
WHY CHOOSE HOPE REGIONAL CANCER CENTER?
BECAUSE COMPASSION MATTERS.
Hope Regional Cancer Center is dedicated to the treatment of all types of cancer. We provide world class advanced cancer care for each patient in a community setting close to friends, family and home. We're different than many providers based on our expertise, the latest technologies and therapeutic options and an unsurpassed patient experience.
Our Expertise
Our multispecialty, integrated team of board certified cancer experts have been recognized as "Top Doctors" in the areas of radiation oncology and medical oncology/hematology.
MEET OUR PHYSICIANS
Leading-Edge Therapeutic Options
Hope Regional Cancer Center utilizes the latest in evidence-based medical oncology therapies and is the only center in the Florida Panhandle to receive accreditation by the American College of Radiology, a distinction recognized as the "Gold Standard" for radiation therapy.
OUR SERVICES
The Patient Experience
We understand the importance of customer service toward our patients which explains our 5-star ratings on independent consumer websites such as Vitals and Healthgrades. Finding a care team you can trust and believe in is always important, now more than ever. We take pride in making each of our patients as comfortable and confident as possible. Let our team of experts care for you!
VISIT OUR SISTER ORGANIZATION
A STATE-OF-THE-ART UROLOGY PRACTICE PROVIDING
HOPE
Hope Urology Center is a comprehensive urology practice utilizing the most advanced technologies and the latest therapeutic options for the diagnosis and treatment of male and female urological disorders.
FUNDAMENTALS OF RADIATION ONCOLOGY
PHYSICAL, BIOLOGICAL, and CLINICAL ASPECTS
---
THIRD EDITION
HASAN MURSHED, M.D., M.S.
Medical Director Hope Regional Cancer Center Panama City, FL, United States
Fundamentals of Radiation Oncology: Physical, Biological, and Clinical Aspects, Third Edition continues to provide current, concise, and a readily available source of clinical information for busy practicing radiation oncologists. This book is a must-have for all radiation oncology residents, radiation oncologists and all professionals engaged in the care of cancer patients.
View / Purchase Book On Amazon.com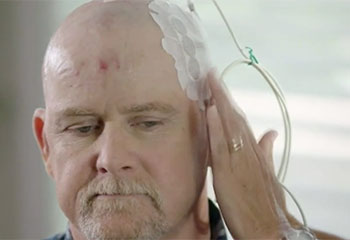 October 31, 2020